Episode 10- JuvoHub Podcast
Podcast: Play in new window | Download
Our Special Guest: Steve Wunch
Steve Wunch is a Regional VP of Sales for Knock, a SaaS technology platform that provides the productivity and business intelligence solutions needed to maximize occupancy, rent growth, and customer satisfaction for multifamily communities across the nation. Steve is also a professional facilitator in leadership, sales, and customer service. He is a national speaker, and freelance consultant who has worked with multifamily companies to enhance, improve, and train organizations to improve performance. He began his career in multifamily over 25 years ago as a leasing consultant, assistant manager, community manager, and since has been in various training and support roles.
Please Support Our Sponsors
We really appreciate and thank REAL-HR a Higginbotham Company for helping make this podcast happen. Please support them!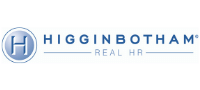 Show Highlights
Notes from the host:
In this episode, I was truly inspired by the complete next level of emotional intelligence in Steve Wunch. The ability to take life's experiences and use them to teach not only himself but to live by the lessons that are taught is absolutely extraordinary. Even while the level of insanity is at an all-time high right now, Steve exemplifies humanity every day and every moment. Enjoy the show. Jonathan Saar ~~ Market Me Social.
Emotional Intelligence Exemplified
Listen to Steve as he shares some personal life experiences and ones that he has witnessed that will just make you say "WOW". To Steve, emotional intelligence is a daily education assignment. It's not just a buzz phrase but it's an opportunity to absorb what's around us, learn, and apply.
Some questions we discussed:
You have been in the industry for some time. How did you get into the industry and training specifically?
What are some tips for industry speakers and trainers?
What are some pain points that you have gone through?You have a class called – Bringing Humanity To Your Insanity – Let's talk about it
What one actionable tip could you share that has served you well as an educator?
Save the Drama for your Mama which means leave it in the car. And the second thing is just to remind yourself why you're here. The only reason Multifamily professionals have their profession is because there are people in this world who have a basic human need, which is a home.

Steve Wunch – RVP of Sales Knock
If you enjoyed this episode be sure to check out: