Episode 6- JuvoHub Podcast
Podcast: Play in new window | Download
Our Special Guest: Mark Howell
Please Support Our Sponsors:
In this episode, we welcome our guest, Mark Howell, from Howl Creative Concepts. Mark has over 20 years of industry experience. He is a passionate national speaker that makes each day count and helps your team live & breathe that commitment. Be sure to check out his website and see the list of class offerings he has!
We really appreciate and thank REAL-HR a Higginbotham Company for helping make this podcast happen. Please support them!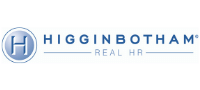 ---
Show Highlights
Notes from the host:
Do you truly know the difference between customer service and customer experience? Mark Howell from Howl Creative Concepts, took me on a journey that truly demonstrated his passion for the topic and what it takes for a property management company to be successful when rolling out a program of this magnitude. ~~Jonathan Saar
Thank you for listening to the show!
The difference between CS ( Customer Service) and CE (Customer Experience)
Ask yourself what makes you truly authentic when delivering the customer experience.
Customer experience means moving past the policy manual.
There's a difference between, what's it called, will and a skill. I can teach you the skill, but I can't teach you to have the will.

Mark Howell
Your "Brand" is the foundation for success. Determining associated emotions behind the brand.
Some questions we discussed…
How do discussing global brands help us connect with what our "brand" is?
Why do certain global brands excite us?
Team Engagement – Steps To Living Your Brand
More questions we discussed…
How are you helping PM to develop that framework?
What does the opt-in process look like?
Does a mentoring component come into play?
How does a training department follow through on a program like this?
What one actionable tip could you share that has served you well as an educator?
Be adaptable to the learning needs of our team

Mark Howell
If you enjoyed this episode be sure to check out: