Customer Service Fundamentals
Customer Service Fundamentals Online Course
The health of a business depends on the strength of its customer relationships. Yet every interaction is different—what pleases one customer won't necessarily pass muster with the next one. So, how do you provide effective customer service across the board? This course will zero in on the fundamentals of customer service. You'll learn how customer service impacts a business, how to balance being personable and being professional, and how you can meet and exceed customer expectations.
What Is Customer Service and Why Does It Matter?
Have you ever been in this situation?

What is customer service?

Why you need (good) customer service

4 components of good customer service

Summary
Balancing Personable and Professional Customer Service
Imagine this

What defines personable vs. professional customer service?

Why you need both

How to strike the right balance

Additional rules for professionalism in customer service

Summary
Meeting and Exceeding Customer Expectations
Imagine this

Understanding customer expectations

The benefits of meeting and exceeding expectations

6 tips for managing and exceeding customer expectations

Summary
Summary
Good customer service helps businesses thrive

Personable and professional

Above and beyond
FINAL EXAM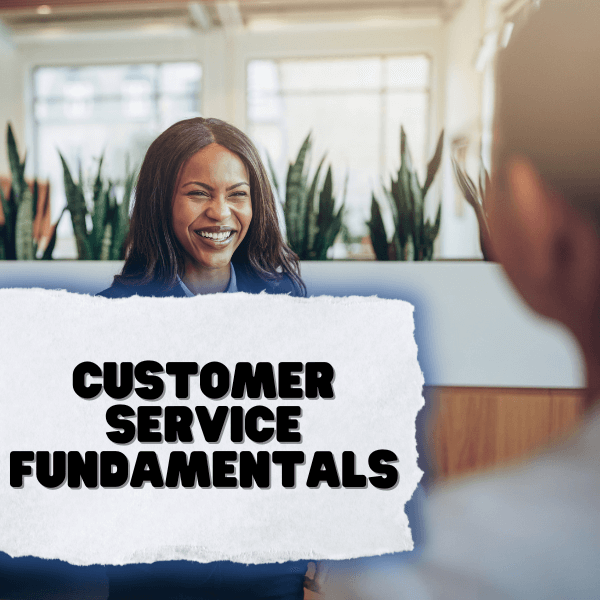 When customer service skills are not properly utilized, not only can they cost business money they can damage its reputation. Customers want to feel that their needs are being met or even exceeded in the most efficient way possible. Proper training is crucial to accomplish this.
Never Miss Out On New Courses