Episode 7- JuvoHub Podcast
Podcast: Play in new window | Download
Our Special Guest: Lise Rozier
Please Support Our Sponsors:
Lise Rozier joined RangeWater in 2011 as Director of Training and brings over 20 years of experience in residential and commercial real estate and property management. Lise has worked in almost every facet of real estate property management and is a licensed Realtor®.
We really appreciate and thank REAL-HR a Higginbotham Company for helping make this podcast happen. Please support them!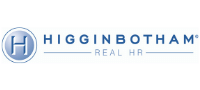 ---
Show Highlights
Notes from the host:
Do you want to see a stellar example of a transparent social corporate approach to employee engagement? Then I highly recommend you connect with all of RangeWater's social media channels. You can find them all on the LiveRangeWater website. You can just feel the energy that comes from leadership and is transfused into their team. This culture has aided them in recruiting top talent and contributed to a high level of employee retention. ~~Jonathan Saar
Components of a Successful Learning and Development Department
Some questions we discussed…
What are the core elements of the RangeWater learning and development department?
RangeWater is transparent and social when it comes to its brand and its employees. How has this aided employee growth?
What are some tips you can share that help drive employee engagement?
Our employees are the voice of our company.

Lise Rozier
Support of Local and National Affiliates
We know that you and your team are very involved with organizations such as the Atlanta Apartment Association and the Institute of Real Estate Management (IREM). How has this approach helped your team's learning and development?
What one actionable tip could you share that has served you well as an educator?
Never lose sight of the human component. Don't treat your employees like numbers.

Lise Rozier
If you enjoyed this episode be sure to check out: