Episode 21 – JuvoHub Podcast
Company culture can either be just a buzz phrase, or it can be a dynamic component of a company's evolution. Property management has unique challenges with communities being apart from the corporate office. Seth Otey, the President of TriBridge Management, shares his passionate insights on what he and leadership are doing to set the tone for connecting with their employees on a much deeper level than what we traditionally see.
Podcast: Play in new window | Download
Host(s): Jonathan Saar from Market Me Social and Mark Howell from Howl Creative Concepts
Our Special Guest: Seth Otey from TriBridge Residental
Seth Otey (pronounced "OD") is the President of TriBridge Management. Seth oversees multiple property operations, from accounting to capital projects for TriBridge and everything in between, enjoying a hands-on approach. He has over 18 years of industry experience and has held positions ranging from leasing consultant to President.
Please Support Our Sponsors
We really appreciate and thank REAL-HR a Higginbotham Company for helping make this podcast happen. Please support them!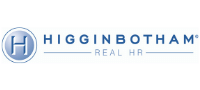 Show Highlights
What a fantastic show! Too many hat-tip moments to mention. Seth shares with us how building the right company culture means that every staff member has the chance to succeed and thrive.
He does not use the term corporate; instead, he chooses the term "Property Support Group," which his team does. They provide support to their communities. He prefers to keep his company as flat as possible to ensure that everyone has access and the opportunity to work together and share feedback.
This is just the framework of how he builds his company's culture. Join us as we dig in even deeper to see how Seth and the Tribridge properties succeed at building company culture and evolve as leaders, resulting in retaining staff.
Key Questions Covered
How do you feel that culture has changed over the last few years? Why?
Things have definitely changed. There is no such thing as a perfect company culture because of this. People change. New generations are joining the workforce and, of course, Covid. The thing to do is change pace with it. Company culture has to be evolutionary.
How do you keep a strong culture in such an ever-changing environment and generations?
For instance, when I screen a prospective employee, I am looking at more than their qualifications. I am looking to see if they are adaptable. Will they help contribute to our company culture and who we are. And for my part, I want to ensure that we are providing an environment that encourages growth.
How would you describe the "perfect company culture?"
The perfect company culture to me is creating a company that people want to work at. A company that creates a work life balance where employees can effect change and share common values.
What do you think the new generation of employees is wanting to see in company culture?
Many people are wondering what post-Covid life is going to look like. I believe the right answer is a mix of working from home as well as the office. A balance is needed because there will never be a replacement for human interaction. People need to be around other people to succeed.
What one actionable tip could you share that has served you well as an educator?
The most important thing to me is being able to help individuals continue to develop their career.

Seth Otey
If you enjoyed this episode be sure to check out :