Episode 42
Love them or hate them, specials and concessions are part of doing business in property management. Rick Ellis, CPM, joins us to share how we all need to be making our specials…special!
Podcast: Play in new window | Download
Host(s): Jonathan Saar from Market Me Social and Mark Howell from Howl Creative Concepts
Our Special Guest: Rick Ellis from Ellis Consulting Group
Rick Ellis, the owner of Ellis Consulting Group, has been in the industry for 41 years. He has been able to offer an array of services to the apartment industry including market studies, feasibility studies, contract leasing, and seminars for both the onsite personnel and executive teams with his group. Ellis Consulting Group is exceptional in providing solutions to special problems and unique challenges within the multifamily industry.
Show Highlights
This week we focus on the topic of specials and concessions. We talk about the right and the wrong way of handling them as well as the importance of education for all leasing staff.
Key Questions/Topics Covered
What is "making your specials special"?
We have all seen it. A special is thrown out there as part of a scripted sales pitch like it's expected and not that important. This is the exact opposite of what should be done and is ruining the whole point of having specials to begin with.
Added to this is the negative connotation within our industry that specials and concessions have. Specials aren't good or bad and are very much determined by your property's local marketplace.
Specials have two reasons: to create traffic or close traffic. When a special is done right, it should cost your business little to nothing and only be offered in highly specific circumstances.
For example, that unit that is a little outdated and has been vacant for a while might need a special to get it rented. Your preferred penthouse apartment overlooking the water does not. Remember that specials and concessions also come in all different shapes and sizes. Get out of the rut of free rent. That new flooring or appliances that was just installed in a unit, well that's this month's special. This is what "making your specials special" means.
The importance of leasing agent training
It's interesting to note that some property management companies have no problem throwing money away with free rent specials, but they do not see the value of investing in staff training. Properly trained staff will save you money in the long run. A well-trained leasing agent will know how to handle questions or comments like these:
The property across the street is offering free rent; why aren't you?
What will you do for me if I choose your property?
Training helps staff to answer effectively, know when to offer a special, and most importantly, highlight your property to close the deal.
Specials training, three days or 30 minutes?
One of the few good things Covid did was teach us how to be flexible when it comes to training. You don't always necessarily need a three-day conference. We have all become much more comfortable with webinars, and these are excellent training resources. A quick 30-minute training session ensures that your staff is up to date on best practices when it comes to any specials you may be offering.
Another few excellent training tips are role-playing and scripting. (Using a script as a resource, not to be read verbatim) Training should be done regularly and is for everyone, whether you are new or a seasoned pro.
All property management companies that utilize specials and concessions need to take a step back and evaluate how they are handling them. By making your specials special, you are giving your team a competitive edge.
Jonathan's Key Takeaways:
Don't be scripted
Understand your market
Have the ingredients you need to close the sale
Don't give it all away
Focus on the prospects' needs and make a connection that will help you make your specials special
What one actionable tip could you share that has served you well as an educator?
I Love Mondays!

Rick Ellis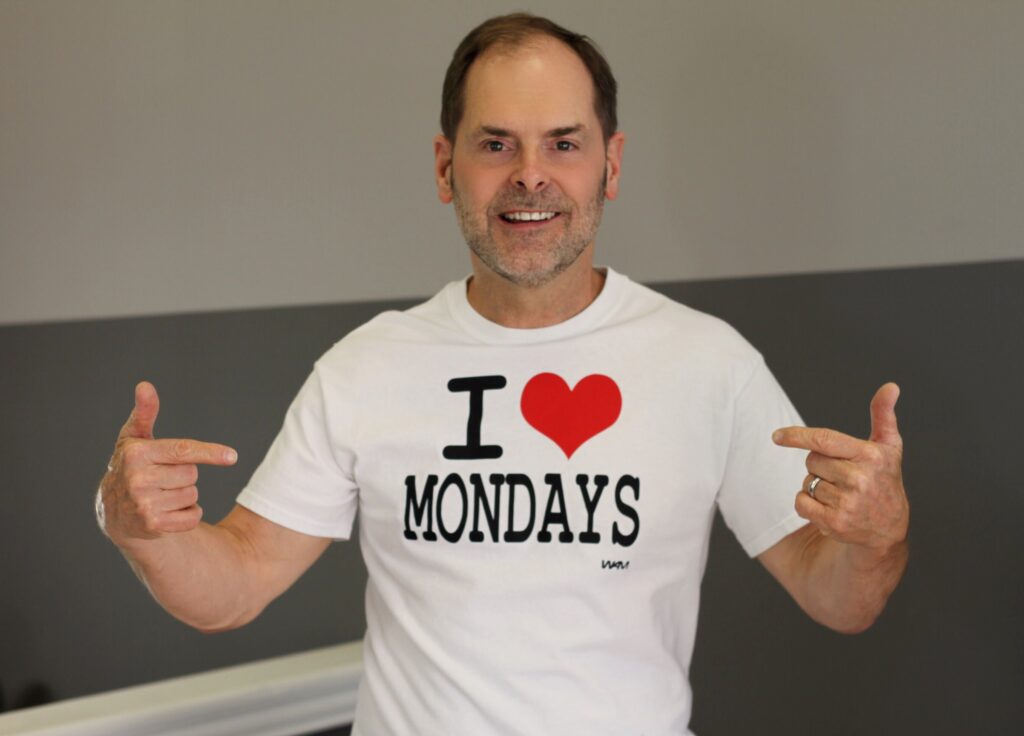 Why does Rick love Mondays?
Monday gives you a fresh start. A day to celebrate last week's success. You don't need to wait till January to make a resolution. Every Monday is a new week resolution. And finally, it's just fun to wake up!
If you enjoyed this episode, be sure to check out :