Episode 8- JuvoHub Podcast
Podcast: Play in new window | Download
Our Special Guest: Mike Brewer
Mike Brewer is passionate about people, technology, and real estate. He is the COO at The Radco Companies. Mike's investment in technological advances and education improves the team member experience and elevates customer engagement. He challenges the standard and persists towards the goal of excellence. An avid reader and lifelong learner, Mike has been "out to put a dent in the multifamily universe" for more than 25 years.
Check out this website – Apartment Hacker, and be sure to follow his Facebook page.
Please Support Our Sponsors
We really appreciate and thank REAL-HR a Higginbotham Company for helping make this podcast happen. Please support them!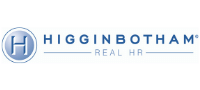 Show Highlights
Notes from the host:
Property management communication strategies have pivoted many times over the last few years. There are those who resisted communication change and those that embraced it. Mike Brewer has more done more than simply embrace it. He has teased it. He has pushed it. He has dissected its potential. It is his mission to tease out the human potential in the multifamily space. Enjoy ~~ Jonathan Saar Market Me Social
Communication, Social Media, and Employee Education – The RADCO Companies Approach
Some questions we discussed:
How has RADCO leadership pivoted or adjusted to the major change in how we do business?
With a fairly spread out portfolio, how have you seen communication strategies evolve over the years?
Your company is very involved in using social media to communicate the RADCO brand. What did it take for the team to embrace that program?
You and I have spoken about employee education as an investment rather than an expense. Can we dive into that? Have you reviewed metrics that reflect that statement?
Any actionable tips could you share that has served you well as an educator?
Surround yourself with people who have a passion for education. If you really desire to be great in your life, excellent in your work, be intentional about your education.

Mike Brewer – COO The RADCO Companies
If you enjoyed this episode be sure to check out: