Episode 19 – JuvoHub Podcast
What is professional adaptability in the workplace? 2020 taught us many things, especially about change and how we choose to manage it. Join us as we discuss the necessary skill of professional adaptability.
Podcast: Play in new window | Download
Host(s): Jonathan Saar from Market Me Social and Mark Howell from Howl Creative Concepts
Our special guest(s): Pauline Houchins, Executive Vice President of First Communities
Pauline Houchins joined First Communities in 2012 with over 23 years of multifamily experience. She has served leadership roles in several areas of our industry, including management, marketing, and training. Pauline also brings extensive vendor partnership experience and continues to be an active member of the Atlanta Apartment Association.
Please support our sponsors
We really appreciate and thank REAL-HR a Higginbotham Company for helping make this podcast happen. Please support them!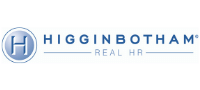 Show highlights
The housing community faced many challenges in 2020. We are so happy to have Pauline join us to share her thoughts on versatility and how it helped her overcome the many obstacles that both she and her staff faced.
We talk about overcoming hurdles like new technology, rapidly changing policies and procedures, and home-based work. Perhaps most importantly, we also discuss the impact on everyone's mental health and how we can better support each other.
So please listen in as we discuss professional adaptability and how to master new ways of doing business.
Some questions we consider:
How did we engage with our employees in 2020 during the pandemic? What were some of the biggest obstacles?
What did we learn about the different generations we have as employees in regards to engagement?
Were the worries different? And how?
Tell me how your teams learned technology and stayed adaptable during 2020.
What changed YOU in 2020?
What one actionable tips could you share that has served you well as an educator?
People will adapt if that is the only option that is available.

Pauline Houchins
Be mindful of your business.

Pauline Houchins
If you enjoyed this episode be sure to check out :